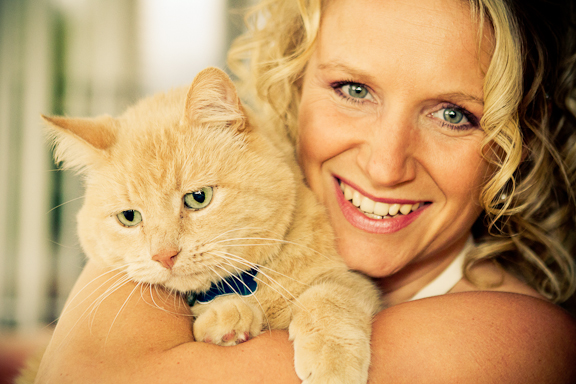 Marielle Brule has lived with animals in her home since childhood. As a youngster, she grew up with both dogs and cats. One year early in her youth she had the fortunate opportunity to be the attending midwife for kittens born to her childhood cat Knatasha.
"Animals have a way of making you laugh and have taught me so much. I cannot imagine not having one in my life"
Marielle met her husband while volunteering with an animal organization and now lives happily with a blended cat family. Over the past 14 years, Marielle has been active in helping animal organizations in areas such as fundraising, property maintenance and fostering kittens. Currently, Marielle devotes her time as treasurer for AlleyCATS Alliance. With her extensive background in accounting and partnership with White Kennedy Chartered Professional Accountants, Marielle is a strong believer in fiscal responsibility. While balancing the budgets and volunteering at fundraising events, Marielle continues to tackle the fine art of fostering cats and kittens in her home and proudly works to help reduce the population of unwanted street cats.
"We cannot save them all, but know we can put a dent in the problem and hopefully one day see fewer of these helpless cats suffering. I truly feel the rewards of giving are immeasurable."
Experience with AlleyCATS
Contact
@gmail.com