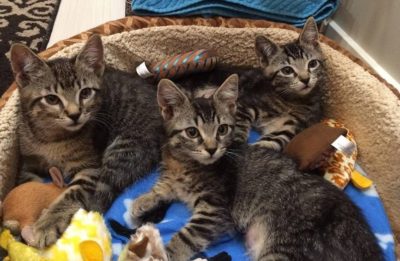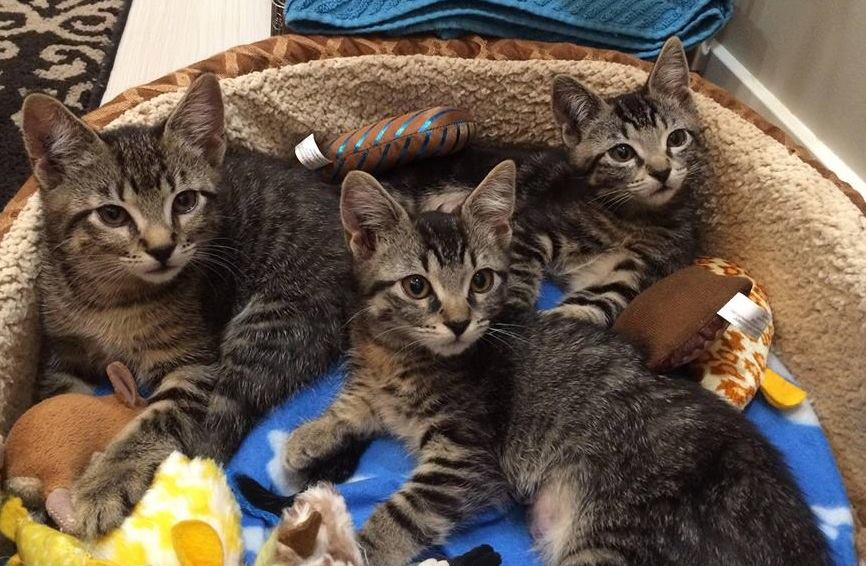 Volunteer Opportunities Available
We do a variety of different fundraising events throughout the year and can always use more help! Events like Yard Sales, Plant Sales, Adoption Expos, Assisted Spay/Neuter Clinics and more…. if you are interested in volunteering with us, please make sure you Like Us on Facebook or subscribe to our website so you are always "in the know" when new events are coming up!  You will need to fill out our 

Volunteer Application Form and Waiver

.
Trapping
Ability to participate in the Trap Neuter Release programs in the morning or evening hours. Training is available.
Transporting Cats
Transport cats and kittens from various pickup locations to veterinarians and to foster homes within the South Okanagan.
Fundraising Events
Events include: yard sales, plant sales, adoption fairs at malls, farmers' markets, fundraising galas, pub nights and pet photos.
AlleyCATS Alliance provides the food, litter and pays all vet bills. Cats may include:
Mom with kittens, feral cats, pregnant mother, motherless kittens, bottle babies and cats needing socialization and cats waiting for room at adoption centres.
Adoption Centre Cat Care
Feeding, cleaning cages, cleaning litter boxes, light sweeping. Playing with kittens/cats. Observing cat behaviours and health issues. Reporting cat health issues to the administrator. Prompt, reliable, friendly with cats and staff.
Administration
On-line research (grants, fundraising, donations). Editing grant proposals, filing, data entry. Computer skills and familiar with Excel, Word and Publisher.
Marketing
Photography and shooting videos at AlleyCATS events. Creative writing. Editing press releases, articles. Photoshop design. YouTube video editing. Social media.
Thinking of Volunteering?
Take a look at what some of our wonderful members have to say about the impact being a member of AlleyCATS Alliance has had on their lives:
Vera Marchant, Penticton, BC
Too many cats and kittens are abandoned and suffer without care. AlleyCATS Alliance provides a valuable contribution to our community through their spay and neuter programs, thus saving an immeasurable number of unwanted kittens who would never have a caring home."
Jennifer, Osoyoos, BC
"AlleyCATS Alliance is a great system of teamwork with caring, loving individuals who work very hard to help protect and care for abandoned/homeless/feral cats. I am grateful that AlleyCATS Alliance is available and ready to help however they can."
Dianne McEvoy, Penticton, BC
"Alleycats Alliance is an integral and invaluable asset to the South Okanagan. They consistently go above and beyond to trap, rescue, spay & neuter and re-home or re-release cats & kittens. They not only save cats & kittens that might otherwise perish, but are helping to control the feral cat population in our communities as well."
Dianne Jacques, Penticton, BC
"A really great organization. So helpful. I keep donating pop cans to help raise money. I really believe in you!"
Kathy Dilar, Summerland BC
"AlleyCATS Alliance finds loving homes for abandoned and forgotten cats and also ensures that feral cats who cannot be re-homed are spayed and neutered. This significantly reduces the number of feral-born cats in the Okanagan."
Membership is only $20.00 per year, with 100% of the profits going to the Cats and Kittens we Rescue! This is a great Gift for the person who has everything and loves animals!
1 Year Membership Fee for AlleyCATS Alliance