Theresa Nolet
Vice President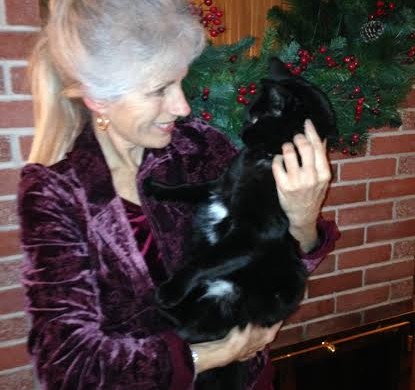 Theresa has been advocating for animals since she was a young child and credits her mother for supporting and encouraging her in pursuit of creating a difference in the lives of animals. She served as a board member on the Humane Society of Sault Ste. Marie Ontario in her early twenties and was responsible for starting a local Pet Therapy program.
Theresa is a founding member of AlleyCATS Alliance and sits on the board as a Director and also runs a small horse rescue O.A.T.S. Horse Rescue which is dedicated to the feral/wild local horse populations.
Theresa has taken an active educational role in her advocacy writing numerous articles for magazines and local media and often sits down with local politicians to discuss issues involving animals and the government's role in animal welfare.
Presently Theresa shares her busy life with 3 cats, 4 horses and an ever-changing variety of fostered rescue cats, kittens and horses while they are waiting for their forever homes.
Experience with AlleyCATS
Contact
@gmail.com