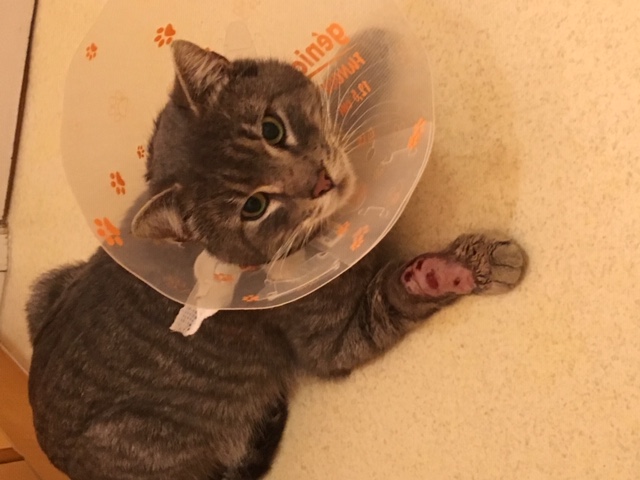 Scooter approximately 1-2 years old found as a stray with a bad injury. See him purr on our Facebook page.
More About Me
He has seen a vet, been neutered and once he is healed will be available for adoption. A sweet fellow! Can you offer him his forever home? This is a short video of Scooter the stray that we trapped because he was injured. Acted feral at first but now that he realizes that he is safe AND WARM he is showing his personality! Will be available for adoption once healed!
Are you ready to give a loving fur-ever to one of these precious little creatures?
The first step in our adoption process is for you select the cat or kitten you want and then fill out an Adoption Application.
The form will be received by AlleyCATS Alliance immediately and we will get back to you as soon as possible.