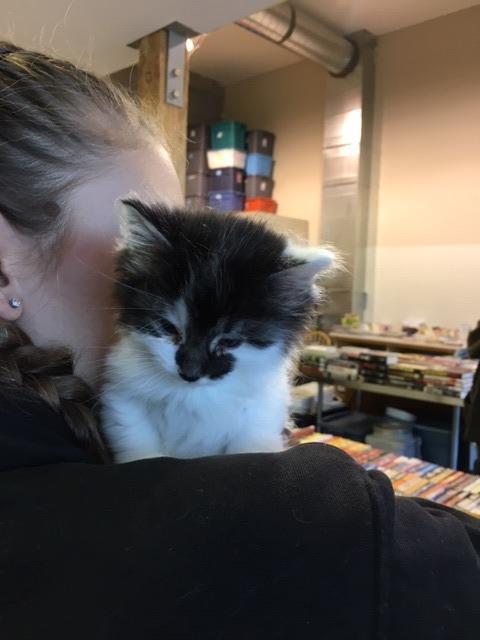 MUST HAVE EYE SURGERY BEFORE HE IS AVAILABLE FOR ADOPTION
Male
Domestic long hair
Date of birth – approximately Sept. 21,21018
More About Me
Spot was a bottle fed baby and was one of what were called the "crusher" kittens as he and his siblings were rescued from a recycle plant when an employee heard their "calls" and investigated before the large pile of paper they were living in were put into the crushing machine! (see our news section for full story) Spot and his brother Marble were born with a defect called "eyelid agenesis" and will have to have their eyelids rebuilt to prevent the constant rubbing of their eyelashes on their eyes!
This surgery will be expensive so please consider to make a donation to AlleyCATS Alliance to help cover not just the costs of their surgery but the costs of all that AlleyCATS does to ensure the feral and abandoned cats of the Okanagan have the best lives possible!
Are you ready to give a loving fur-ever to one of these precious little creatures?
The first step in our adoption process is for you select the cat or kitten you want and then fill out an Adoption Application.
The form will be received by AlleyCATS Alliance immediately and we will get back to you as soon as possible.